Amazon for life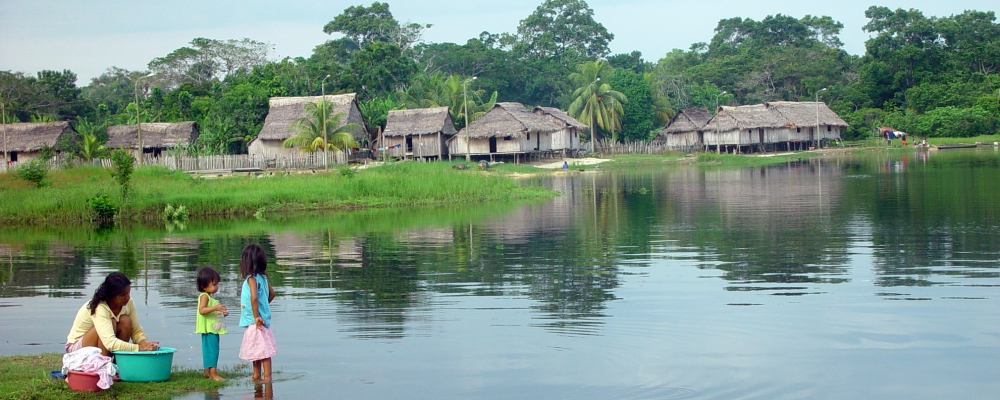 The women, men, young people and children who live in this forest have always taken care of its flora and fauna, thereby becoming the guardians of these rainforests.
In spite of their vital role, these indigenous communities are still deprived of too many basic needs – health, education, clean drinking water, sufficient food – by the Peruvian government. 
Terra Nuova has been committed to assisting the indigenous population of Peru since the early 1970s, and is now launching a campaign, 'Amazon for Life', for the right to safe food, dignified work and ecosystems that can regenerate, for the people of the Peruvian Amazon. This campaign will raise awareness about the Amazonian ecosystem and send a clear message of solidarity from Italy to these guardians of the rainforest.
The aim of this campaign is to improve Terra's action in Perù and in particular:
to re-balance the ecological systems facing threat from the indiscriminate exploitation of Amazonian forests and rivers, by reforesting the river banks to protect against erosion, developing sustainable fish farming to feed local communities and repopulating waterways;

to strengthen indigenous cooperatives that produce, process and sell their own organically-certified products with a guarantee of environmentally-friendly farming techniques.
You can support the Amazon for Life campaign by collecting used mobile phones and tablets (only in Italy).