IGAD Sheikh Technical Veterinary School and Reference Centre (ISTVS)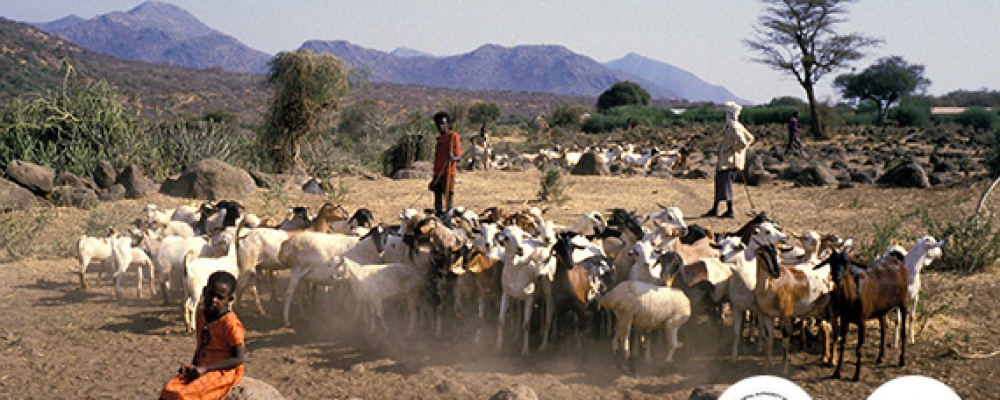 ISTVS and its Reference Centre are a regional institution based in Sheikh, in the upper Sahil region of Somaliland. 
The school's objective is to conduct training and research, in collaboration with other institutions, to facilitate the sustainable use of resources in arid and semi-arid areas in member countries of IGAD (Intergovernmental Authority on Development) in the Horn of Africa.
Their vision is to be the foremost regional institution and a centre of excellence in promoting and managing food security in arid and semi-arid areas and in the development of animal husbandry techniques.   
In order to achieve those objectives, the school is provided with technical and professional staff, while IGAD is supported in creating a regional network that strengthens the resilience of local populations and improves the livelihoods of livestock rearing and pastoral farmer populations. The school has been recognised for its contribution to developing human resources, leading to Somalia becoming a world leader in the export of live animals, followed by the traditional leaders in the field such as Sudan, Australia and Syria.                                                                            
The story of ISTVS
The school began as the result of an itinerant training programme on the Somali ecosystem, led by Terra Nuova in the 1990s. In 1998, work began on designing the school. STVS was finally created in 2002, with the main aims of reducing Somalia's isolation from international networks, creating a school that can offer a high level of educational qualifications and making Somali animal husbandry professionals more competitive. STVS slowly became a recognised institution, with student numbers increasing along with academic and non-academic staff numbers, and with its courses being recognised by universities in neighbouring countries. In July 2012 STVS went from being a development programme to being a regional institution, formally adopted by IGAD, after which it became known as ISTVS.
ISTVS – the school
ISTVS works in the same way as any modern university, in a socially interactive environment. It is affiliated with the Universities of Makerere (Uganda), Nairobi (Kenya) and Mekelle (Ethiopia) and has built solid institutional and academic links with other higher education bodies both regionally and internationally.
The school uses a student-focused learning methodology that puts particular emphasis on practical skills. Furthermore, it is specialised in arid and semi-arid areas, where livestock production is predominantly linked to pastoral farming.
For this reason, the school's main focus is on economics and natural resource management in these areas, as well as sales and international trade rules on animals and animal products.
ISTVS offers the following courses:
a 4 year course, recognised by the University of Nairobi: a Bachelor's Degree in the Economics of Arid Areas and Management of Agricultural Ecosystems, with three specialisations: Agricultural Economics for Arid Areas, Agricultural Extension and Water and Land resource management;

Two 3 year courses, recognised by the University of Makerere: a Diploma in Animal Health Sciences and a Diploma in Development and Business for Animal Health Products.
ISTVS – The Reference Centre
The research side of the school aims to become a centre of excellence for the region. The Reference Centre contains a significant, broad-ranging data archive, supports the school's training and educational programmes and plays an essential role in managing and disseminating the knowledge generated by ISTVS' projects and programmes.
ISTVS uses a participative research methodology that involves rural populations in the design, execution and implementation of experiments.
Funding organisations
Website
Stay in touch with ISTVS and follow ISTVS website and Facebook page!