Power to the Youth! New graduates in Somaliland thanks to ISTVS' quality education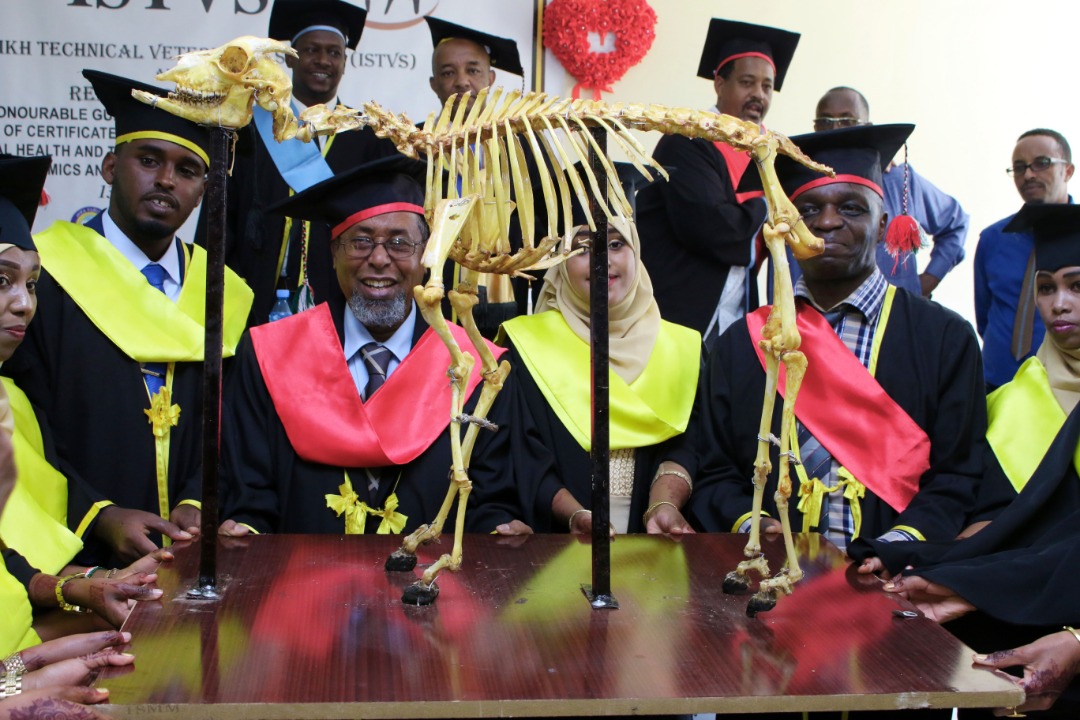 20 november 2018 - The enthusiasm exhibited by the glittering faces and wide smiles of the 20 students during the occasion of their graduation some days ago in Sheikh, Somaliland, further emphasized the noble commitment that the IGAD Sheikh Technical Veterinary School has been making for almost 15 years. The School has given and continues to give the possibility to youth from the Somali ecosystem to access quality education and play a crucial role in rebuilding their country's economy. ISTVS has had this objective since 2005, when it opened its doors to provide quality technical and professional personnel needed to spur economic and social development in the region.
The ceremony that took place on the 13th of November marked the 12th graduation for the diploma veterinary programme with a total of 240 (51 female) graduates, and the 2nd graduation of the BSc. dry land agriculture programme, with a total of 26 (8 female) graduates. During the 2018 graduation, a total of 10 students (7 female) were awarded with diplomas in animal health while a further 10 students (5 female) received their degrees in dry land agriculture.
The graduation ceremony was a momentous occasion graced by the presence of senior staff from Makerere University, as well as representatives from the ministries of education, livestock, labour, environment and transport.
A leading Somaliland musician - Mr. Mohamed "BK"- kept the audience in high spirits with his renowned tunes - a befitting acknowledgment of the tremendous academic achievement and contribution of ISTVS to the national and local economy.
The contributions of ISTVS' alumni, who continue to achieve great things, have created an exceptional impact on the livestock industry. This impressive pool (though modest by regional standards) of professionals is a pearl in the IGAD endeavour to build capacities and empower pastoral communities engaged in pastoral and agro-pastoral production systems.
The same success is now expected in the agriculture industry when ISTVS graduates hit the labour market. Speaker after speaker acknowledged the quality of ISTVS graduates, who are eagerly sought after in the workforce due to their recognized skills and experience.
The Principal in his speech advised the graduates to be the school's ambassadors. He further counselled them to be committed to their jobs (as they had been with their studies) and to demonstrate high levels of discipline and integrity.
The 2018 graduates shared their experiences and highlighted how ISTVS had provided them with quality education enabling them to participate in improving the economic growth of their respective regions within the IGAD region.
The ceremony concluded with the diploma students presenting the Principal with a fully assembled skeleton of a goat as a sign of their appreciation of the education received from ISTVS that will open opportunities and secure their future.